The Definitive Guide to Wooden Wall Panels in 2022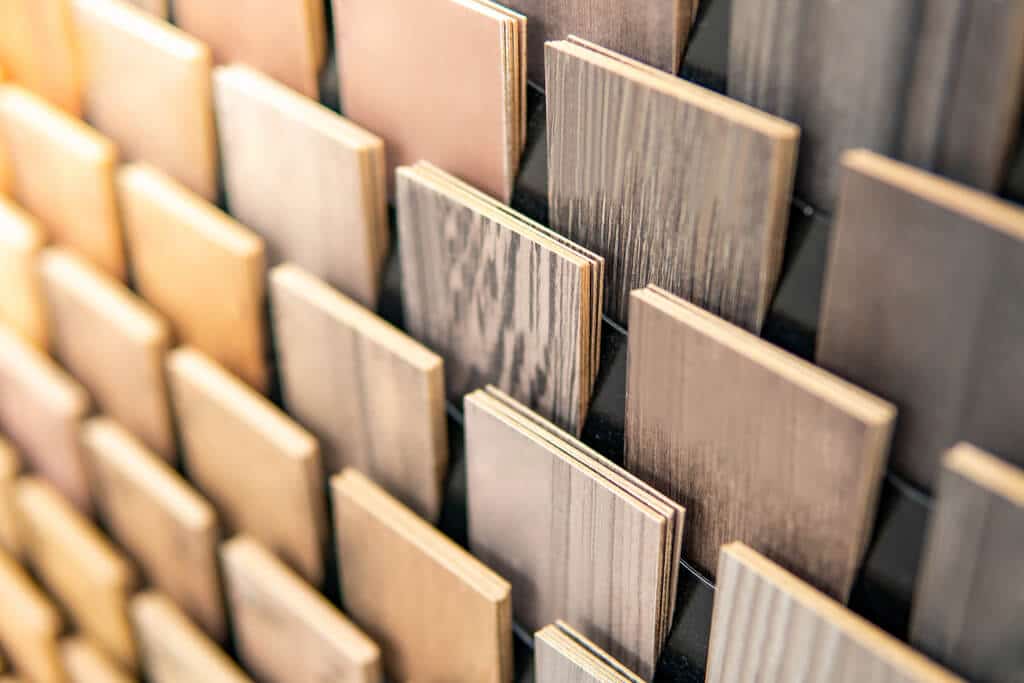 Interior design trends change over time, but it's important to keep an eye on what's popular. Fortunately, there are timeless interior design classics to grace your living space with! This year, wood wall panels are a major interior design trend. It's only going to grow in popularity in the coming years. The beauty of wooden wall panels is that they work with many styles, from modern to traditional. 
What Makes Wooden Wall Panels So Great for Your Living Space?
In the old days, wooden wall paneling was an expensive luxury but now that it's affordable it can add elegance and character in so many ways. The reasons for adding wood paneling to your home are many… Firstly, the elegance of solid wood lends itself really well to your home renovation plans, which will help you create the ambiance you're craving… secondly, when paired with other cool contemporary touches like modern LCD televisions or handsome chandeliers you'll get a classic look that complements both old and new.
Which Wooden Wall Panel Is Your Favorite?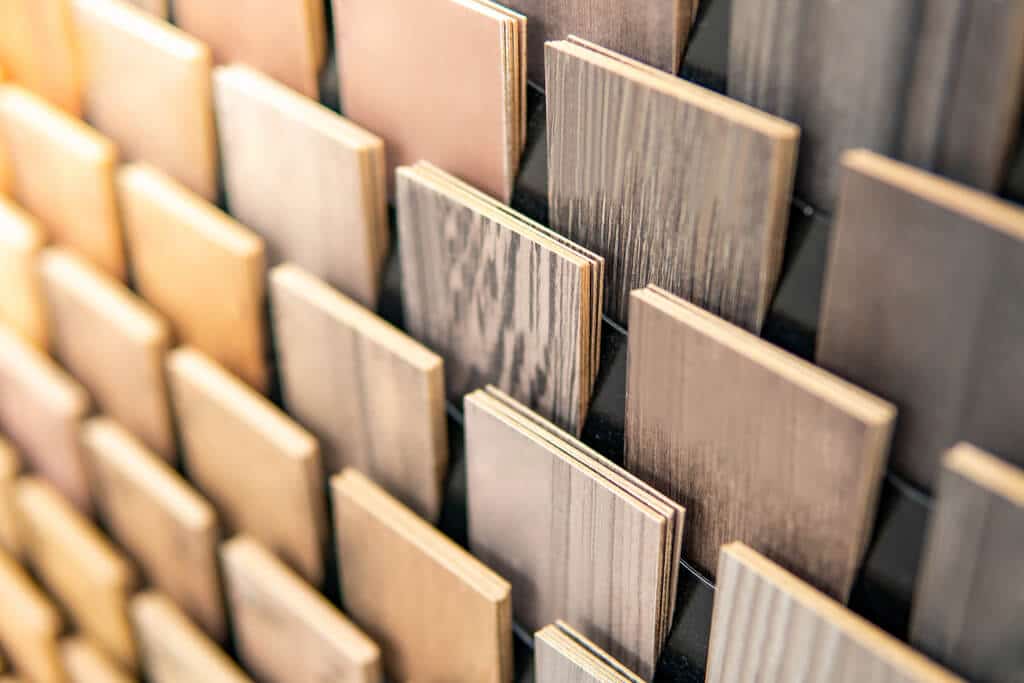 Source: homelane.com
When considering wall paneling as an interior design option, you have several options from which to choose. There are many styles and price points available on the market, and so it's important to determine your design preferences as well as any other factors specific to your project before making a decision. Within the more popular types of wall paneling for homes, here are some things you might consider.
The Wainscoting is a style of wall paneling/ decoration that used to be popular as an insulation tool, but it has since evolved into a trend embraced by interior designers in recent years. Wall wainscoting consists of wall paneling that runs partway up a wall, usually not higher than 32 inches. This beautiful design detail can add character and texture to any home
Know About Solid Wood, Veneer Wood 
Basically, there are two types of wood furniture available on the market, first is wood veneer and another is solid wood furniture. Without doubt, solid wood furniture is best compared to wood veneer because it is completely crafted from solid wood. In the case of strength, designs solid wood furniture is higher quality than of veneers. But on the other hand, many benefits of wood veneers, like it is easy to keep clean, and the wood veneers are also very durable.
And wood veneers are also very eco-friendly. Eco-friendly is nothing but they are supportable in nature.
Which Wooden Panel Is Best for Your Ceiling?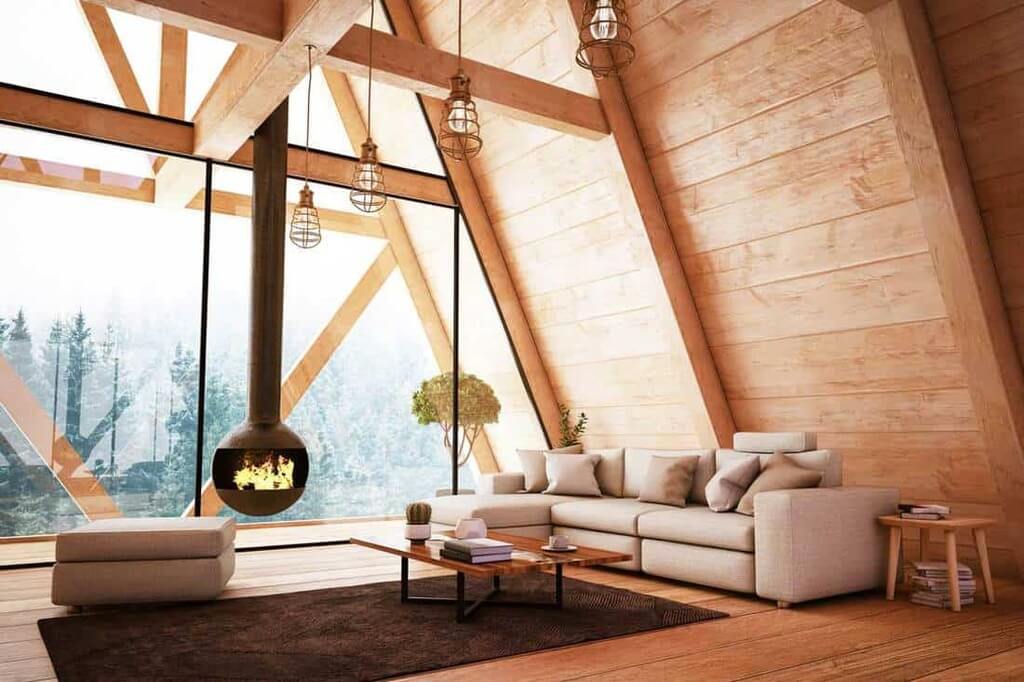 Source: homelane.com
We all know "wood wall panelling" is used to make your wall design more attractive and cool. But wood panelling is also a fabulous choice to make your ceiling design very attractive.
Not only the changes in ceiling design, but it adds colour and uniqueness to the design. 
Without ceiling design, your home is less attractive, but when you talk about attractive means your complete home covered by same things like wall, kitchen and ceiling. The idea behind a wood ceiling is to make your room interior designs that match with your ceiling design also.
Some Wood Wall Paneling Ideas for Your Room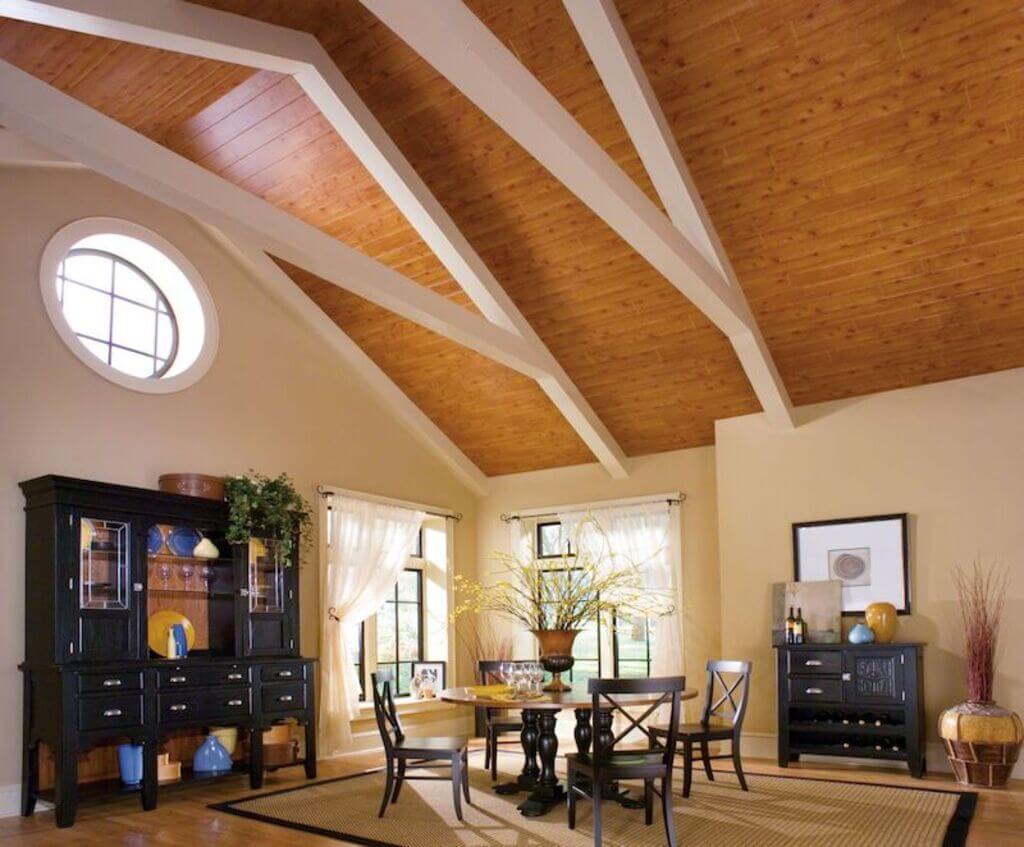 Source: stylesatlife.com
One of the important places in a home is your living room. If your living room gives you good vibes, then your feelings become priceless. A good living room is always better than anything else in your complete home. A room is the place where you and your relatives everyone go and want some positivity. There are a lot of products available on the market that help to make your room design the most unique. Add some wallpaper design in your room. It can be helpful in both, in the case of your wall designs and your ceiling design also.
Have You Seen the Shiplap?
Shiplap is a very common type of wall paneling and it's usually used on the exterior of buildings, but it has become increasingly popular to use them inside in an interior design or decoration as well, particularly on a manor/rustic look theme. Shiplap and wood boards are overlapped and that design shown on the head. And we can attach either parallel or perpendicular. They can always be laid with a gap between them or without any gaps.
Also Read: Know About What Stone Cladding Is Used for Interior Walls?
Wooden Wall Paneling Installation Cost: DIY Vs. Hiring a Contractor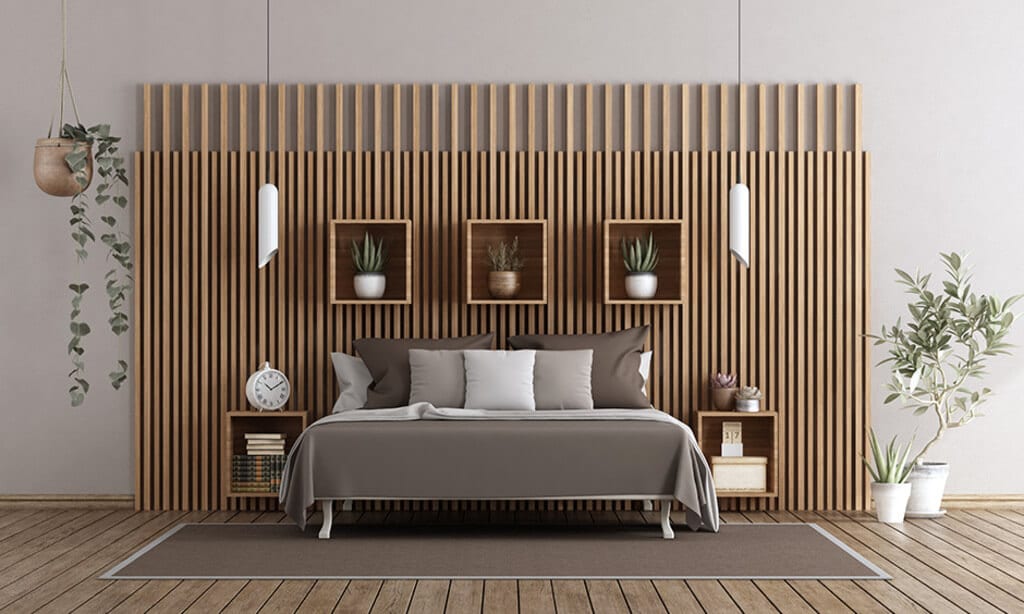 Source: amazonaws.com
It is possible to save money by installing your own wall panels since you only need to pay for materials. Some projects are more complicated than others. On average, contractors can take up to 4 weeks to properly install the wall panels in a 12 ft by 12 ft room. Most of the time, people opt for doing this project themselves. All you need are your basic tools and one small package of wood boards to get started with this task. But if you're looking at adding some intricate carvings or want to use different types of fabrics or alternative materials, things might get a little complicated so we'd advise hiring a professional acquaintance to help you instead.