6 Wine Terms to Know When Ordering at Restaurants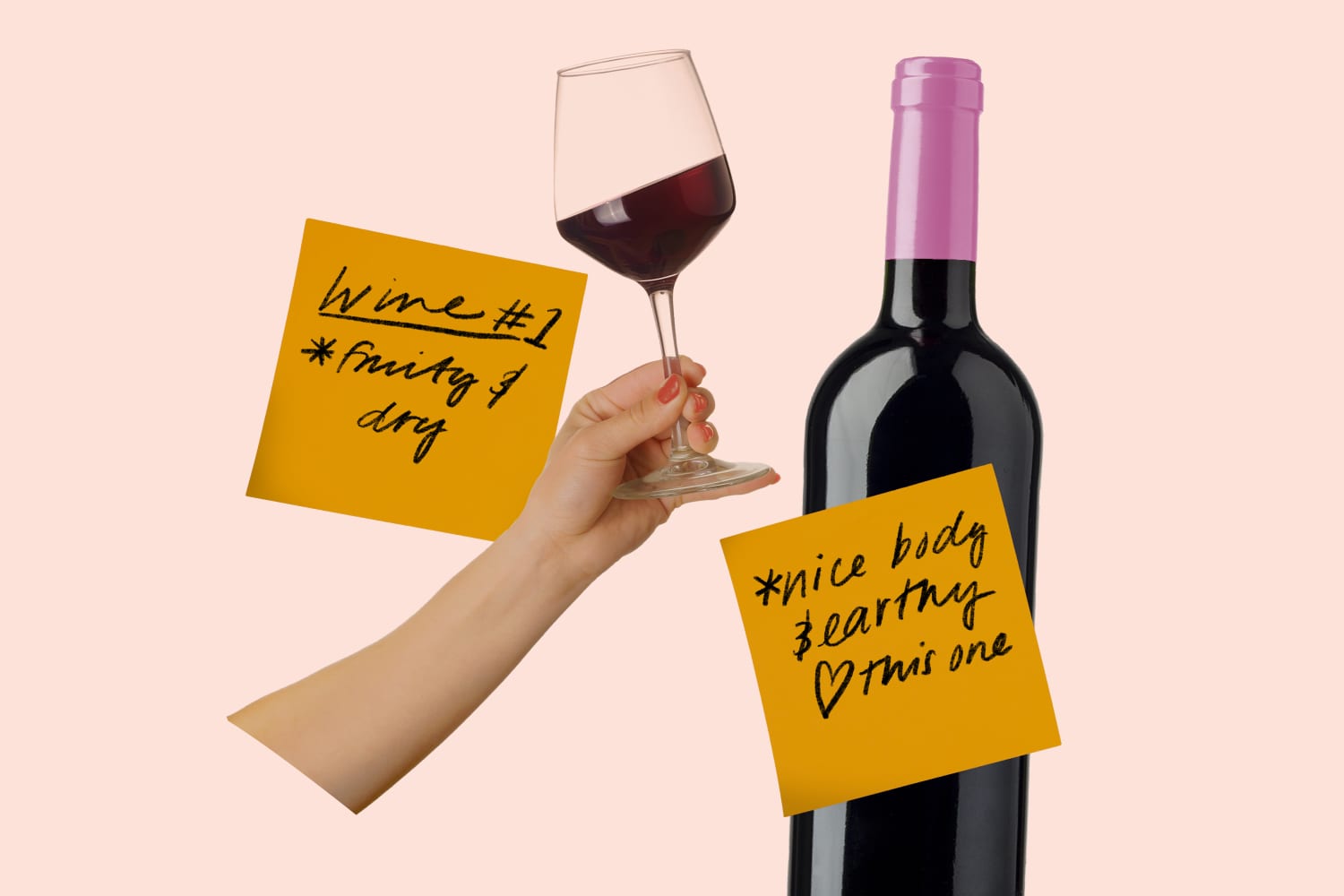 Whenever I find myself at a chic wine bar or looking at a long drink list, I instantly forget everything I know about wine. Which, to be fair, isn't a lot. Though a good glass of red has long been one of my top drinks of choice, my approach to picking a bottle is usually: Which has the coolest looking label? So, for any fellow wine lovers looking to have a little more know-how around ordering a glass you'll love, here's the simple wine cheat sheet you've been looking for. I spoke with Marie-Louise Friedland, a sommelier and the education lead at the Somerville, Massachusetts, natural wine bar Rebel Rebel, and asked her to decode all of the basic wine terms to know. 
For more content like this follow
If you find yourself trying to memorize the differences between a Riesling and a Zinfandel, your effort is better spent elsewhere. Not only can wine from the same grape vary depending on the style and where it was produced, but if the wine bar doesn't have the variety you've memorized as your favorite, you're lost. Instead, Friedland says, "Focus on what you like about a wine structure." What does that mean? Structure is the way the components of a wine come together, from its acidity and sweetness to its tannin and body. "Do you really like something full-bodied, which means it coats your mouth, sits on your tongue, and has a very long finish?" Friedland prompts. Or, maybe you're after something lighter, meaning it tingles on your tongue and dissipates more quickly. 
Whatever the case, find a few qualities that you often enjoy and get comfortable with using those to ask for a wine recommendation. "It's so much easier to walk into a space and be like, 'Oh, I had no idea what any of these wines are, but I like something really mouthwatering and tart,'" Friedland says. "That's much easier for the person than saying 'I like Pinot Grigio' because Pinot Grigio can taste different all over the world." Whatever descriptors you gravitate toward, make sure you'll remember and feel comfortable using them. "If you're not confident saying 'high acidity,' you could just say 'mouthwatering' or 'super tart,'" she suggests. And of course, it's always helpful to lead with the color of wine you'd like — for instance, "I'm looking for a red wine that's full-bodied and earthy."
If you're feeling adventurous and unsure of what you're in the mood for, it can be tempting to ask the bartender for a glass of whatever's their favorite. But Friedland says she's not actually a huge fan of the request: "My favorite might be something you hate! That makes me really nervous." A better approach, she says, is to say something like, "I'm really in the mood for some bubbles and I'd love to try what you're excited about." Lead with a color or category and then go from there. 
But how to go about describing a wine you'd like? Words sommeliers toss around can seem contradictory — how can a non-solid substance have "body" and how can a liquid be "dry"? Understanding some of these essential terms is a great place to start. 
Then, taste some different wines and take note of what you do and don't like. Note: This doesn't have to be a splurgy venture! Though the price tag on certain bottles can obviously run very high, you can sample around in thriftier ways, from free wine tastings at your local wine shop, to inexpensive options at Trader Joe's or Costco, to splitting a bottle among a group of friends for a night in. 
This is how you describe the "weight" of a wine. "It's the way a wine sits in your mouth and leaves its mark on your palate," she explains. You can categorize a wine as light, medium, or full-bodied. Friedland summarizes the differences like this:
The scale doesn't go from dry to wet or sweet to sour, but rather dry to sweet. Wine is made through fermentation, and a sweet wine is one that has more residual sugar (or sugar that wasn't converted into alcohol during fermentation). A dry wine has almost no residual sugar, while an off-dry (or semi-dry) wine is in the middle of the road. 
Though all wines are acidic, scientifically speaking, some fall further along the pH scale than others. How to tell if the wine you're tasting is high in acidity? "Does it make your mouth water? Does it kind of make your teeth hurt like a Sour Patch Kid?" That's acidity, Friedland explains.  
Generally speaking, white wines are more acidic than reds, which is why you may find yourself describing the Riesling you try as tart, mouth-puckering, sour, or mouthwatering. 
A kind of bitter compound found in grape skins (and tree bark, coffee, and cacao, among other places), tannins are what make your mouth feel dry after taking a sip of red wine. "Tannin gives the wine grip and sort of dries out your lips and tongue, and can make your teeth feel dry and fuzzy," Friedland says. They're not typically as present in white wines, since the skin is pulled from the grape quickly to avoid giving it any color. The exception, though, is orange wine: "That can be an incredibly tannic white wine because you're leaving the juice in contact with the skin for a very, very long time to make it orange." So, she says, "People who like really funky orange wines are talking about tannin."
"If the majority of what you're tasting in a wine is fruit, that's fruit-forward," Friedland explains. Of course, fruit is a huge umbrella and what one person thinks of as fruity might vary from another. She says to lean into those personal experiences to develop your wine vocabulary: "If you're the type of person who loves a fruit cup because it's acidic and refreshing, that's a totally different type of character … [than] if you love Skittles and that artificial candy fruit flavor that's in a lot of wines." And, though fruity is often confused with sweet, they're not one in the same! You can absolutely have a dry, fruit wine if you'd like. 
Leaning on your experiences with nature is also helpful for determining if a wine is earthy. "I grew up in Texas in the hill country where there's a ton of limestone, so when I smell that on a wine, I know it's earthy," Friedland says. Other earthy notes can be topsoil, rocks, leaves, or anything else "of the earth."